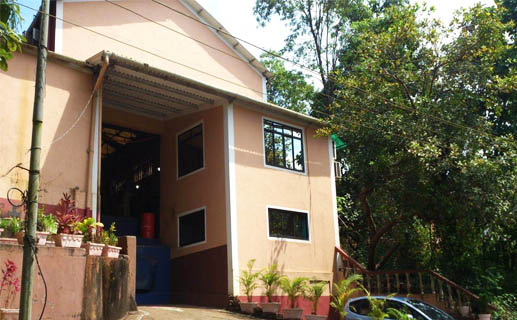 "Misquita Engineering Pvt Ltd" was incorporated as a Private Limited Company in 1998 . The Company are major component suppliers and Job Workers to M/s I.F.B. Industries Ltd a major Manufacturer of Front Loading Washing Machines with over 50% Market Share in the Indian Market for Front Loading Washers.
MEPL has consistently believed in supplying Zero defect products and all manufacturing and operating systems in the Company are geared up towards the Goal of Zero Defect = Zero Effect. This consistency has enabled MEPL to supply components with Zero defect every time on Time without defaulting for a single instance in delivery and Quality. MEPL also believes in adding Value to its Customers enabling supplies at very competitive costs to its Customers. All this resulted in MEPL being awarded the "Silver Supplier Award" in FY 2013-14 and the "Diamond Award" in FY 2014-15 which is the incidentally the Highest award given to Suppliers by M/S I.F.B. Industries Ltd for Excellence in Quality, Cost, Delivery, Response and Satisfaction (QCDRS) Ratings among more than 150 suppliers to the Company Worldwide including from Germany, South Korea, China etc.
The Company is an ISO 9001:2008 Certified Company for the last seven years being certified every year by TUV SUD South Asia Private Limited, a premier Certification Agency. The Company is now upgrading its systems to be ISO 9001:2015 compliant.
The Company is now planning to produce half a Million ie 500,000 components a year from the Upcoming Financial year and building capacities for the same. The company has been approved as a supplier to Crompton Greaves Ltd for their M4 Electric Motor Plant in Kundaim, Goa and is presently supplying components for their FLP Motors, which is a Flame retardant Motor, used in Petrol Pumps. MEPL is focussing on increasing this business with the M4 plant as well as other plants of Crompton Greaves.
MEPL currently supplies Cast Iron Bearing Housings of Different Models for all their Front Loading Washing Machines and also supplies Cast Iron components to Crompton Greaves for their Flame retardant motors. All critical application components where failures are a very expensive proposition to our Customers.
The company believes that its human resources are a very important part of its strengths and hence ensures that all facilities like EPFO, ESIC, Annual / Performance Bonus, Leave entitlement, Gratuity and other facilities like uniforms, safety equipment is provided to all staff as applicable. Housing Facility is available for outstation employees. The Company maintains a strict policy of not employing any individual below the age of 18 years.
The main strengths of the Company are its ability to consistently supply defect free components to its customers and frequent trainings are held to educate the staff about the Customers' needs. Our Human resources are our strength and many employees continue from the inception of the Company.
The company believes that its consistency in five main areas of Quality, Delivery, Cost, Response and Customer Satisfaction is its USP and strives to excel in these areas
The company is looking at proposals to introduce Robot based loading and unloading systems on its machines as well as installing new advanced technology in metal cutting on its shop floor.
VALUES
To achieve the distinction of becoming a world class Factory by imbibing the following principles
DEFECT FREE:

High Quality Inputs and Processes.

FAST:

Reduce overall Total Manufacturing Time.

LEAN:

Pull System and Resource Management.

FLEXIBLE:

Multi Skills and Adaptive Manufacturing Systems.

ENVIRONMENT FRIENDLY:

Clean and Safe Environment with Brown Processes and Green Products.